Specializing in fine atomization spray, chemical fiber spinneret, spinneret and small holes (minimum pore size 0.03mm) machining parts, sprayers and other products, production and marketing, as well as spray system engineering design and installation.
The company also has professional design, installation and customer service team, which can provide quality services for various spray projects. The company's spray engineering is mainly applied to cooling and disinfection of farms, factories and mines, company landscaping, pedestrian street cooling and dedusting, outdoor cooling at square stations, etc.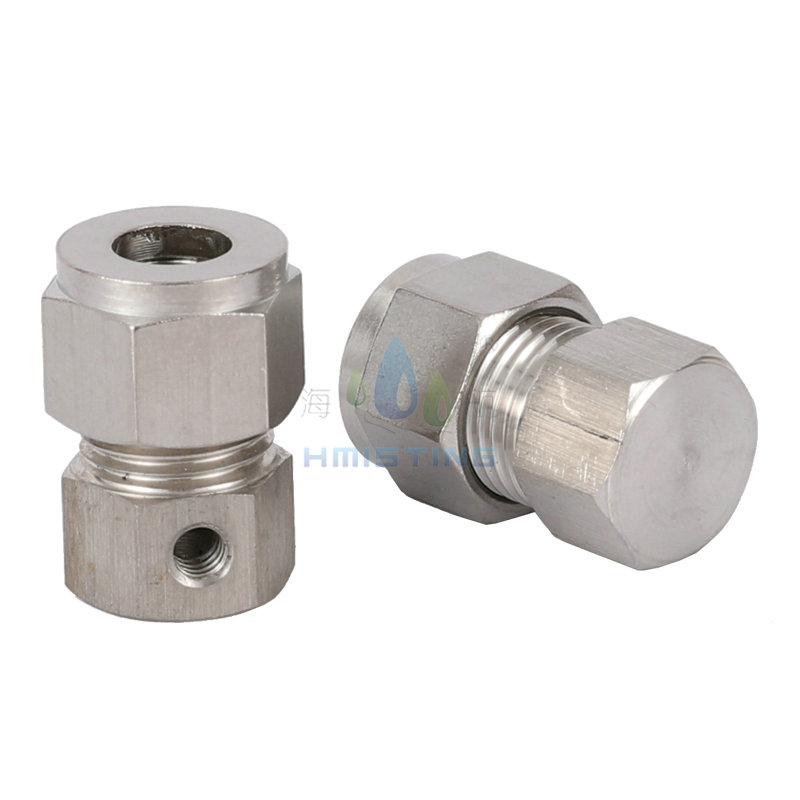 HH-ETS-05
Spray cooling system stainless steel connection compression end joint Model: HH-ETS-05 Size: 9.52mm (3/8"), 10mm, 12mm Description: Stainless steel compression joints use #304 or #316 materials in high-pressure mist-cooled outdoor cooling or humidification systems, and provide excellent performance in the cooling system. The main sizes of our stainless steel fittings are 9.52mm (3/8"), 10mm and 12mm.
Read More


Zhuji Haihang Misting Equipment Co., Ltd.