Specializing in fine atomization spray, chemical fiber spinneret, spinneret and small holes (minimum pore size 0.03mm) machining parts, sprayers and other products, production and marketing, as well as spray system engineering design and installation.
The company also has professional design, installation and customer service team, which can provide quality services for various spray projects. The company's spray engineering is mainly applied to cooling and disinfection of farms, factories and mines, company landscaping, pedestrian street cooling and dedusting, outdoor cooling at square stations, etc.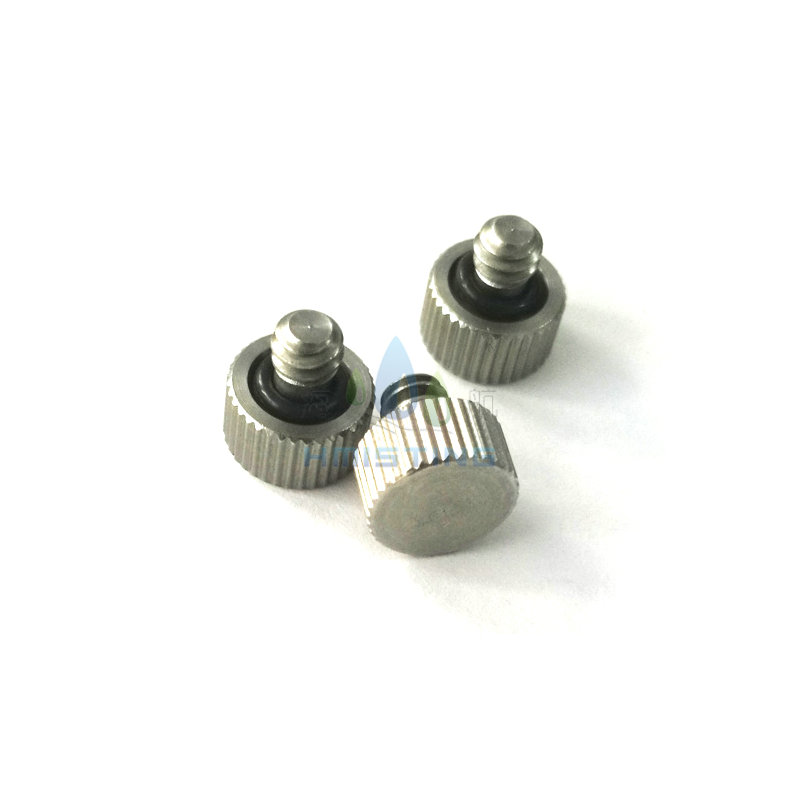 HH-NSP
Mist system nozzle plug Nozzle model: HH-NSP (stainless steel) Subject: 10/24 UNC, 12/24 UNC, M5 Description: HH-NBP/NSP is a standard made of brass/stainless steel materials. Its function is to block the nozzle fittings when the nozzle is not needed in the system.
Read More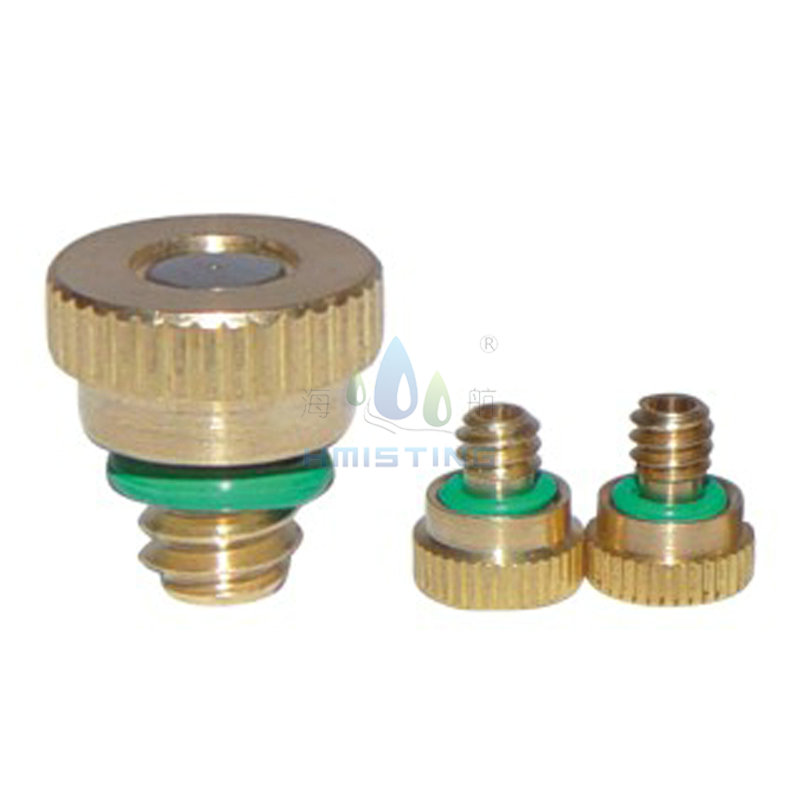 HH-LN-BS-01
Low pressure atomization cooling system nozzle Nozzle model: HH-LN-BS-01 HH-LN-NPBS-02 Subject: 10/24 UNC, 12/24 UNC, M5. Working pressure: 3-20 bar Orifice size: 0.1mm, 0.15mm, 0.2mm, 0.3mm, 0.4mm, 0.5mm, 0.6mm Description: HH-LN-BS-01 is made of brass material and is widely used in outdoor refrigeration systems, atomization fans, humidification systems, etc. It is the most popular low-pressure atomization nozzle in the world. The company's daily output is about 5,000 pieces, and the packaging is usually 100 pieces in small bags. Its nickel plated NO. It is HH-LN-NPBS-02. The spray angle of the low-pressure nozzle is from 45° to 90°, and the droplet range is from 1.4μ to 50μ.
Read More


Zhuji Haihang Misting Equipment Co., Ltd.